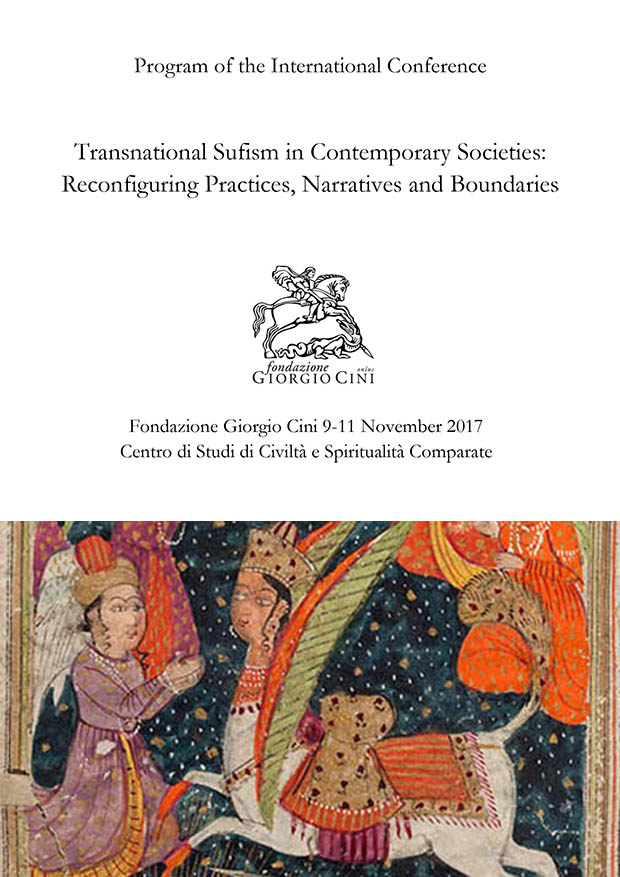 Transnational Sufism in Contemporary Societies: Reconfiguring Practices, Narratives and Boundaries.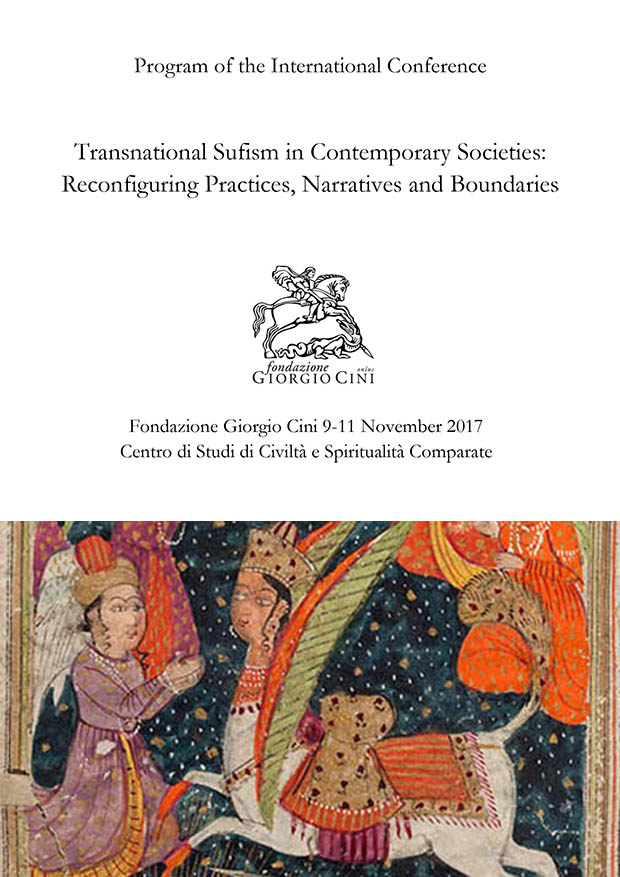 Transnational Sufism in Contemporary Societies: Reconfiguring Practices, Narratives and Boundaries.
Plusieurs intervenants dont Eric Geoffroy, président de Conscience Soufie, qui interviendra le samedi 11 novembre.
Abstract
"The Sufi Consciousness Foundation : A Sign of Post-confraternity Sufism?" This paper describes the "International Foundation Sufi Consciousness," created in September 2016 in France. This foundation fits well the category of "post-confraternity-ism," which describes a tendency among different contemporary Sufi orders in which the central role of Sufi order structures is challenged. This is also due to the fact that many recent deceased Sufi masters have no successors, or successors who are less charismatic. Moreover, in transnational Sufism relations between disciple, master, and the other companions are less strong. In fact, the narrow, personalized relationship between master and disciple no longer exists and disappears in favor of more diffuse initiatory energies. Sufi circles have thus rediscovered the fluid, informal initiatory essence characteristic of the early age of tasawwuf, before the appearance of the confraternities in the twelfth century.
Organisateur : Fondation Giorgio Cini
Date : Du jeudi 9 au samedi 11  novembre 2017
Lieu : Venise – Centro di Studi di Civiltà e Spiritualità Comparate
Fondazione Giorgio Cini
Isola di San Giorgio Maggiore, 30100 Venezia VE, Italia
Intervenants
Eric Geoffroy

Islamologue et spécialiste du soufisme

Expert dans la pensée et la spiritualité islamiques, il enseigne l'islamologie à l'Université de Strasbourg,
et dans d'autres centres (dont l'Université catholique de Louvain – emridNetwork). Il est membre de l'Académie Arabe du Caire.
Spécialiste du Soufisme, il travaille aussi sur les enjeux de la spiritualité dans le monde contemporain
(la mondialisation, l'écologie).
Il est membre de plusieurs groupes de recherches internationaux, tels que Kalam, Research & Medias (KRM),
et intervient comme conseiller scientifique et éditorial sur l'islam (Fondapol, Les cahiers de l'Islam, Religions-Adyan…).
Il est chroniqueur dans la revue Ultreïa, et écrit régulièrement dans Le Monde des Religions.